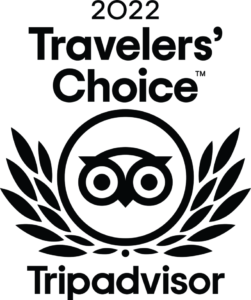 "Best hotel on our Argentina trip"
We stayed at Sol del Nahuel for 4 nights in february and it was absolutely stunning! Staff is super friendly and flexible with attention to little details. It is beautifully located right by the lake and below the main road which makes it very calm and relaxing.
"Excellent lake view, cozy & friendly; gluten-free experts"
I felt at home right when we arrived; staff incl. the owner were truly friendly and helpful. Rooms are very comfortable with a beautiful view onto the lake. Very quiet because hidden from the street.
"The best hotel i ever been…"
I am a travel agent and i been i Bariloche during several years in different hotels and i stayed here for 2 nights with a family of 5 people, The setting was gorgeous, right on the shore of Lake Nahuel Huapi with crazy views from the room and the swimming pool on the night..Rooms were very comfortable
"Right on the Lake, Great view of the Andes!"
My wife and I stayed here for 4 nights of our honeymoon last month. It sits just outside the center of town, so a rental car is optimal. The setting was gorgeous, right on the shore of Lake Nahuel Huapi. The pool area was great, including a small jacuzzi and an indoor/outdoor pool that literally fell off into the lake.
"Cosy ski hotel"
We chose this hotel based on the ratings on here and were not disappointed. Service from the moment of enquiry was friendly. Rooms are comfortable with king size beds and well appointed furniture. We had a good view over the lake and mountains when the snow lifted.
"Nothing change still the hotel is excelent"
I can back after 2 year and the hotel is excelent, the personel is so friendly and the installation is keep in good shape. My congratulation to all the staff of the hotel.
"Best value"
For about a hundred dollar/night you get an amazing view ( from all the rooms!) , an indoor/outdoor heated pool , jacuzzi and a very friendly and helpful staff. That's the best value in Bariloche. Will definitely return